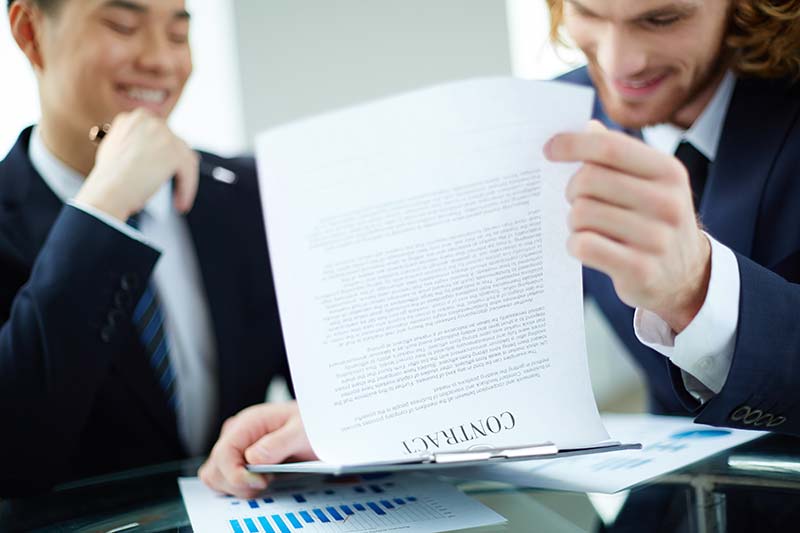 In Thailand, a sale and purchase contract is an important part of the process of buying property. It will help you get a good deal and avoid any hidden risks. However, it is also very important to do your research before signing the dotted line. This includes checking the property's description, title deed, and any permits or government licenses needed for the transaction.
A sales contract is a legally binding agreement that outlines the terms of the deal. You may need to consult a lawyer to review the contract. This will give you a better understanding of what the contract contains and will help you to decide on the best ownership structure for your new property.
When buying a property in Thailand, it is always best to seek the advice of a knowledgeable attorney. Your attorney can review the document, explain it to you, and offer recommendations for the best way to make your purchase. The more knowledge you have about the legal side of the transaction, the easier it will be to navigate the pitfalls and reach an amicable resolution.
Buying property in Thailand can be a complicated and stressful experience. That's why it's vital to have a qualified contract review service on your side. Not only will the contract reviewer ensure that the right information is included in your contract, but that it also meets the requirements of the Thai law.
Property contracts are often ambiguous and unintuitive. Getting expert legal advice can save you from making a bad investment or losing out on a great deal. Contract reviews can also ensure that your payments will be secure and you will not end up paying too much.
Taking a close look at the sales contract will reveal the most important elements of a well-drafted contract. It will highlight important legal features, such as the payment plan and the legality of the transaction. An attorney will also be able to point out any hidden costs and any errors in the contract.
Contract reviews are also vital to foreign buyers. These individuals don't have the same familiarity with the laws of Thailand that local buyers do. Having a qualified attorney review the contract will ensure that it is in accordance with the local laws. They can even recommend a specific ownership structure that will be best suited to your needs.
Having a comprehensive legal review of the sale and purchase contract will ensure that you get a fair and honest deal, reduce your liability, and enjoy a smooth, stress-free stay in Thailand. By having a competent contract reviewer handle your transaction, you can rest assured that you will avoid the pitfalls that other buyers have faced.
Sales and purchase contracts are usually written in English. If the contract is in Thai, it is necessary to have it translated. A lawyer can also provide other assistance, such as ensuring that all necessary permits have been obtained for the property and that the building materials used are appropriate.